Lives Touched
Projects Funded
Over 2,000 projects funded.
Eight Countries
Over 750 communities around the world.
For over 30 years, CHOICE Humanitarian has worked with rural community members who face the many dimensions of poverty.
We identify root-level opportunities and execute on poverty solutions that help unlock choice, build capacity, and cultivate resilience for community members.
GEORGE'S PERSEVERANCE FOR EDUCATION
George Mkamba, the last born in a family of four, is a resident from Silaloni community, Kwale. Two of his siblings completed a portion of their studies but couldn't continue with college due to financial challenges. George, a beneficiary of the COBETF (Community Based Education Trust Fund) program sponsored by CHOICE Humanitarian with support from the Marriott Daughters Foundation, is now a student at Moi University pursuing a Bachelor's of Science in Human Resource Management.
In June of 2020, George initiated an agricultural project to supplement his family's income. Despite the difficulties of the economic lockdown brought on by the pandemic and the challenges of low market opportunities in a drought area, George planted and sold kale plants. This small business has helped him earn funds that he uses to pay for internet access on his phone so he can continue online learning despite the closure of schools.
WANTING THE BEST FOR HER KIDS
Together with her husband, Junior, Doris Veronica Chicaiza has three children—two boys and one girl. When she was a teenager in the Apuela Parish of Ecuador, Doris completed her high school education. However, because of economic challenges and geographic distances, she was unable to continue her studies.
After she began raising her family, she saw the needs that her children were going to have, and so she decided to start a family-run restaurant. Doris had a strong desire to improve her restaurant business so that her children might more easily be able to access education themselves someday. This led Doris to enroll in the Good Manufacturing Practices (GMP) course at the Inta Kara, a vocational school built by CHOICE Humanitarian with corporate partnership support from ASEA.
Through the course, Doris has been able to refine her skills that allow her to give better service at her restaurant as well as more variety in her food offerings. Doris knows how important education is in eradicating poverty. In addition to helping her family's needs, she would also like to employ other young people at her restaurant who are looking to secure their futures.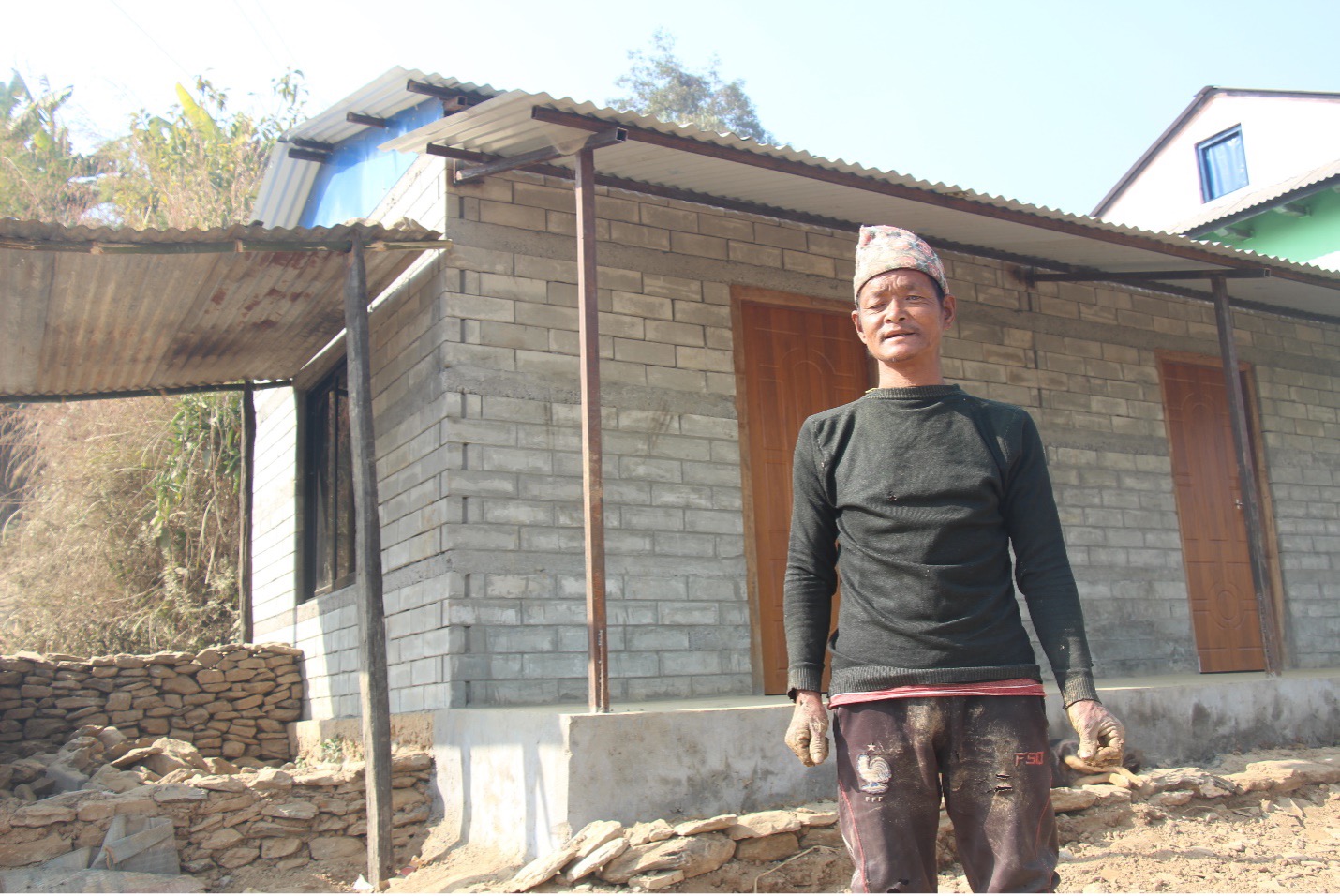 NEW FOUNDATION FOR KALE
Kale Gurung's mud-house home was brought to the ground by the devastating earthquake that hit Nepal in 2015. Without supportive family or the financial resources needed to reconstruct his home, Kale suddenly realized he had nowhere to go. He tried lobbying governmental agencies to reconstruct his home, but was continually frustrated to find he was not selected as a beneficiary of government-funded housing.
Understanding Kale's need for safe and reliable housing, CHOICE worked with Kale to construct a new home. Not only is Kale's new home safe, but it now allows him to apply his income to other necessities or opportunities rather than applying it to rent. Kale stated, "Despite several visits to the government offices...no one was willing to listen to my plights. Fortunately, CHOICE...came to the rescue of people like me. Now, my worries are gone in that my house is almost complete, and I will soon move there from the room I have rented at my neighbor's house. I am very much thankful to CHOICE staff, who were highly supportive."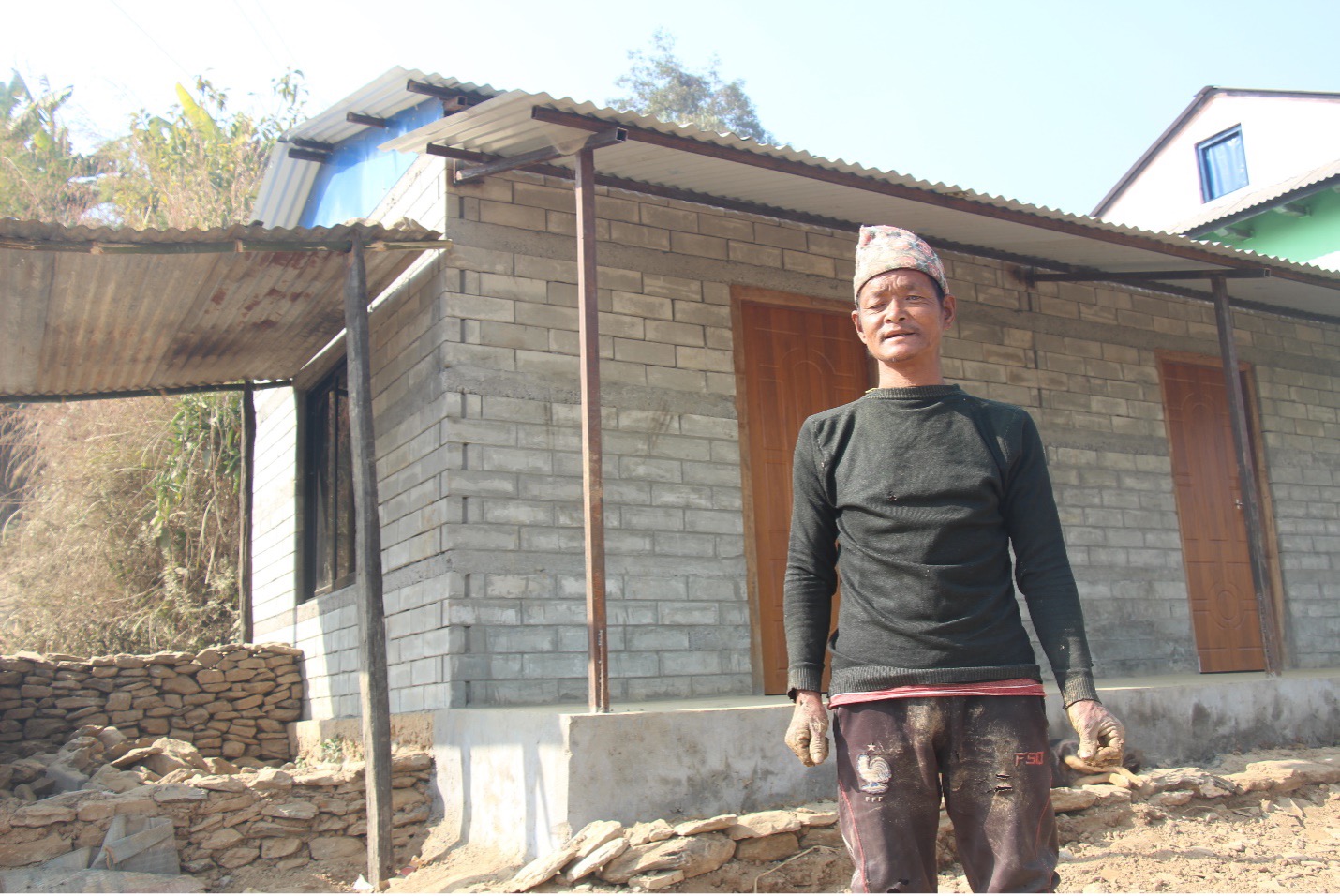 BINISHA'S BIG DREAMS
Binisha Ghimire is from the Dalit caste, which is considered the untouchable community in the Makawanpur District of Nepal. Her father is a taxi driver and her elder brother works in small scale farming. With a family of nine, it has been a struggle for her father to provide food, clothing and education to his children.
Binisha's life changed when she received an annual scholarship through CHOICE Humanitarian worth $803 USD to help fund her education in a three-year agricultural technician training course. Not only does this educational training have the potential to help Binisha and her family become financially independent, but agricultural technicians are needed and valuable to Nepal. "My heartfelt thanks go to CHOICE Humanitarian for giving wings to my dreams of being an able and educated woman."
LEARNING FROM NEIGHBORS
A group of women in Cerritos, Sechura, in Peru have benefited from a women's cooperative focused on raising ducklings. This project grew into their lifeline as the pandemic quickly isolated their community from other forms of income and food. Since their community was put in quarantine, these mothers adapted the projects to operate in their homes. They've been able to subsist on the sale of meat and eggs from their home-raised ducklings.
Upon reflecting on the project, America, a co-op participant, said, "We are going out and creating projects and learning about how to create something better for our families." The ingenuity and hard work of these women are changing norms and fostering hope.
CECILIA'S MOTIVATION TO IMPROVE
Like many young people in Pucara—a small community of about 60 families in the Apuela Parish of Ecuador—20-year-old Cecilia Panama was only able to complete her high school studies. For most individuals who live in this area, access to continuing education is a challenge financially and geographically.
However, Cecilia knew she wanted to do more. Like Doris, she enrolled in the COVID-hybrid course of Good Manufacturing Practices (GMP) at Inta Kara, a vocational school built by CHOICE Humanitarian with corporate partnership support from ASEA. Through this, Cecilia was trained on food handling, pastries, baking, and gastronomy.
Following her completion of the GMP course, Cecilia began to make green empanadas at her cousin's company, which was available to her Pucara community. She then got a job working in the kitchen stall of a farm in the sector.
BEATRIZ AND VIDAL LEARN FOR THE GREATER GOOD
Beatriz Quispe Tancara, a participant in the youth entrepreneurship program in Bolivia, said this during one of the workshops: "[The youth] already have their business plans in draft, some are more elaborate, and others that are just starting. But everyone is developing their plans. The project that caught my attention the most was about hydroponics. They are very interesting."
Vidal Abad Flores Valero, another participant, added, "This is training for my community and it benefits me a lot, too. I want to be better to help my community. I want to move my community forward from what it is to what it can become. What they are teaching me here is excellent and thanks to them we will have a better future."
With Your Support
CHOICE can mobilize rural poverty solutions. Here's how you can help.