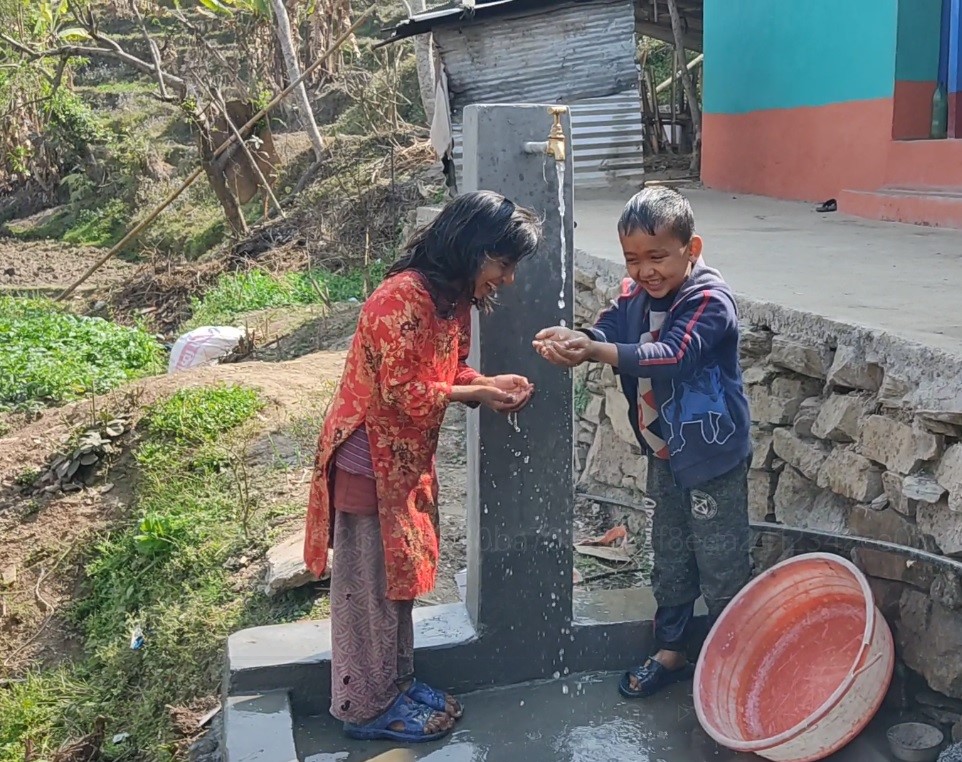 PROJECT: BUILD A WATER SYSTEM FOR LOCAL VILLAGERS
Limited to 30 expeditioners:
In a Nepalese community, you'll work with locals to help build a running water system. Water projects like this are tailored to the needs of the individual community. Enjoy cultural immersion as you also spend an amazing time in Kathmandu and visit the Monkey Temple, Boudahanath, and Bakhtapur.
DATES

DAY

ACTIVITIES OF THE DAY

LOCATION

6/10/2023
Saturday
Arrive to Kathmandu, Rest, Orientation Dinner
Hotel Mulberry
6/11/2023
Sunday
Day in Kathmandu, Monkey Temple, Boudhanath, Bakhtapur
Hotel Mulberry
6/12/2023
Monday
Depart for community (~4 hours). Village welcome, settle into community.
Village
6/13/2023
Tuesday
Project Work + Intercultural Exchange
Village
6/14/2023
Wednesday
Project Work + Intercultural Exchange
Village
6/15/2023
Thursday
Project Work + Intercultural Exchange
Village
6/16/2023
Friday
Return to Kathmandu, check into Hotel, Farewell Dinner
Hotel Mulberry
6/17/2023
Saturday
Early Everest Flight/ Departures/ Pokhara Tour Begins
Airport
Optional Pokhara Tour
6/17/2023
Saturday
Flight from Kathmandu to Pokhara, explore Pokhara, enjoy resort, etc.
Hotel Barahi
6/18/2023
Sunday
Guided Pokhara Tour, Phewa Lake, etc.
Hotel Barahi
6/19/2023
Monday
Explore Pokhara, afternoon flight to Kathmandu
Hotel in Kathmandu
6/20/2023
Tuesday
Early Everest Flight/ Departures
Flights home
Everything you need to know before booking your life-changing adventure.
WHAT MAKES CHOICE EXPEDITIONS DIFFERENT?
With a CHOICE expedition, you're investing in an experience that is meaningful and responsible. Our country teams and Certified Expedition Leaders (CEL) work together to make each part of your trip intentional and valuable.
We prioritize meaningful interactions, increased empathy, and connection between expeditioners and community members.
We only support ethical projects which are needed by the community and provide sustainable, long-term poverty solutions.
We are led by Certified Expedition Leaders (CEL) who coordinate extensively with CHOICE local country directors and staff.
We are intentional about the impact of our expeditions to ensure  trips infuse beneficial resources into the community.
About 50% of your expedition investment goes to CHOICE's mission to help execute projects that address poverty like the one that you'll be working on.
Explore all of our available expeditions, or contact us to arrange a custom expedition to one of the areas we serve.