Utmost Safety with CHOICE Expeditions
After a long 18 months, CHOICE Humanitarian is preparing to begin expeditions again for fall & winter of 2021. We recognize that while conditions may be improving significantly within the United States due to easy and wide access to vaccinations, the situations remain quite challenging in the remote areas where CHOICE works. As always, CHOICE will continue to put the safety of community members, the in-country staff, and those participating on expeditions first and foremost. We recognize that while expeditions are powerful experiences for cross-cultural collaboration and impact, they should occur only when the circumstances are right, as our development approach does not rely on expeditions to be effective.
We are beginning to release expedition dates and run some initial pilot international expeditions. We have been diligent and thorough when determining which countries to visit and who is able to join us, based upon the following criteria:
Current infection rates within each country
Current vaccination rates within each country
Federal and local governmental travel restrictions
Insight and direction from in-country staff
Insight and direction from rural community leaders
We have also made several adjustments to the expeditions themselves to ensure as safe of an experience as possible, including:
Reduced group size depending on country guidelines
Required vaccinations for all international expeditions
Enforced mask wearing and social distancing, especially when interacting with community members
Strict adherence to international travel guidelines, which may include COVID-testing or other safety requirements
All participants will be required to adhere by the updated TERMS AND CONDITIONS, which includes information regarding COVID-19 vaccinations.
COVID vaccine requirements apply to participants 12 years of age and older. Children younger than 12 years old who are unable to receive the vaccine per current CDC and AAP (American Academy of Pediatrics) minimum age requirements are ineligible to participate in expeditions at this time.
Active Monitoring
As we have done throughout the pandemic, CHOICE continues to actively monitor relevant news and updates from sources including the U.S. STATE DEPARTMENT, CDC, foreign government websites, and other major news outlets. We are also in daily communication with our in-country teams across the world, and who are tracking their local government offices and news outlets.
We are excited to be able to resume expeditions, but we recognizes that ongoing circumstances related to the pandemic may result in the possibility of future postponements. In each of those cases, we will work with all participants involved to adapt accordingly. CHOICE reserves the right to postpone cancel, or suspend expeditions.
COVID-19 and Our Mission to Reduce The Many Dimensions of Poverty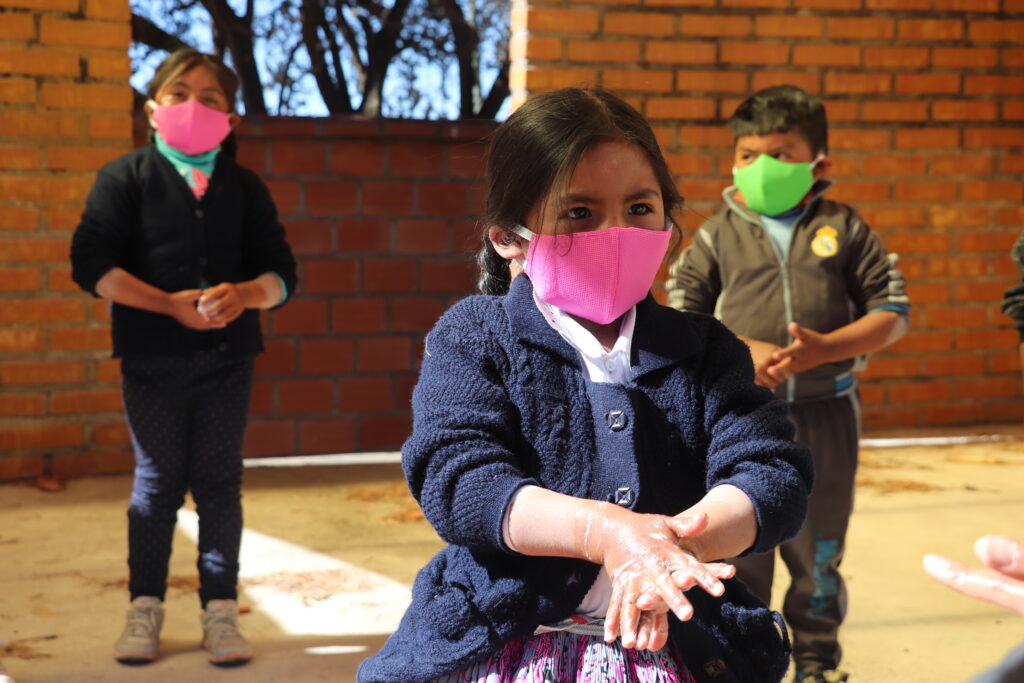 At the onset of COVID-19, the whole world was reeling. As fear, shortages, and sickness spread from continent to continent, a fear for the welfare of CHOICE Humanitarian's rural communities was felt perhaps more keenly than ever before. However, CHOICE and its communities responded with incredible resilience.
With the help of generous donors who raised $250,000 in the CHOICE CARES campaign, CHOICE was able to provide immediate pandemic relief. The CHOICE in-country teams worked tirelessly to provide remote villages with healthcare resources, nutritious food, and social and economic support, all of which are in even greater need since the pandemic started. You can read about our countries' inspiring response to COVID in the 2020 annual report.
CHOICE Expeditions are a valuable source of donations—these funds can help us continue our pandemic relief efforts as well as provide support for poverty-reducing projects that are in progress across our countries. Additionally, expeditions help bring us together in a world that has felt the effects of distance, isolation, and divisiveness. As we build friendships, share cultures, and exchange knowledge, both expeditioners and community members increase in their global citizenship. These deepened connections are like scaffolding in everyone's global responsibility to reduce the many dimensions of poverty.  Learn more about our expeditions philosophy.
CONTACT US: Please reach out to us at 801-474-1937 or expeditions@choicehumanitarian.org with any questions.